Quality Installer - Annual Survey Report
The following chart is made up from the scores each customer awarded the company in respect of their overall performance. The scoring is supplied by the customer when they apply for their Insurance Backed Guarantee once their home improvement contractor has been completed. The overall contract performance of the company is assessed by the following choice of scores. Excellent, Very Good, Good, Satisfactory or Poor.
The results are represented in the following pie chart...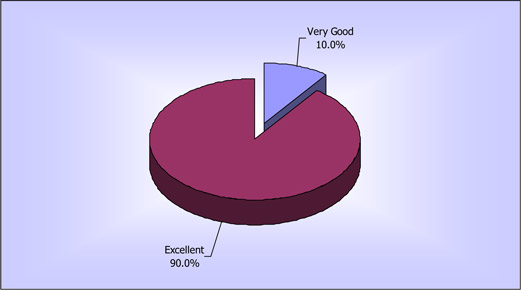 Bygone Installations (Essex) Ltd - Member No. 2046
This report is produced by the consumer protection association in order to assist the company in maintaining, and where possible improving, standards of quality and service.
Further results are represented in the following bar chart...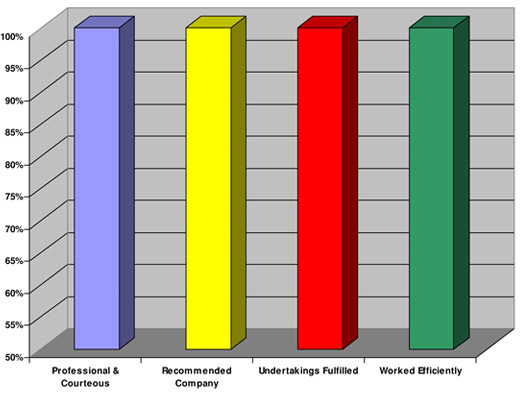 Customer confidentiality has been respected throughout.
The CPA results for Bygone Installations (Essex) Ltd, are without question, outstanding, and we strive to continue to build on our quality reputation. You can download copys of the reports below, or get in touch by using our contact us page. One of our experienced representatives will be more than happy to assist you with your enquiry.
CPA Survey - PDF Downloads
Please us the links below to download a copy of our PDF reports.